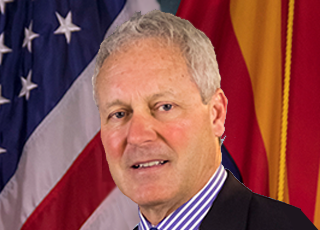 ADC employee since 2010
M.B.A., University of Detroit
B.S., Indiana University
Brian is in the correctional field because he believes that ACI is truly making a difference by positively changing inmate lives. He was appointed CEO and Assistant Director of ACI in December of 2010, bringing with him more than 31 years of successful private sector business experience in sales, marketing, manufacturing and product/project management working primarily for Robert Bosch LLC, the world's largest automotive supplier. His last position at Bosch was Senior Vice President of Sales and Marketing at the North American Chassis Brake Division with responsibility for over $2 billion in annual sales. During his ACI tenure, sales increased 24% and inmate work hours increased 27% with yearly net income averaging three million dollars. ACI celebrated a record year in FY 2015 with $42.1 million in sales and $3.87 million in net income. ACI added additional labor contract business during his tenure with focus on recycling and business to business call center areas while also adding a fish farm, wild horse and burro program as well as a production facility that manufactures polystyrene construction block. He has worked closely with other state correctional industries in Colorado, Washington, Ohio, Indiana, Nevada and Utah to glean knowledge about their various programs but with primary focus on Wild Horse, fish farm, furniture manufacturing, recycling, green initiatives and lean. Continuous improvement implementation, a more visually stimulating annual report and web site, an improved ACI headquarters and a more effective marketing program have also been focus areas within ACI along with improved security operations. Brian has been a National Correctional Industries Association Board Member on two different occasions since October of 2012 and is currently an elected member of the Board serving as the Vice President of Marketing. He was one of the instructors at the NCIA National Conference in New Orleans helping teach a class on Partnering with other Correctional Industries. In his spare time, Brian tries to play golf, hikes in the McDowell Mountains and almost never misses watching a Notre Dame football or Indiana University basketball game. He enjoys a good dinner and nights out with friends and family. He truly loves rooting for the underdog and watching motivational movies like Hoosiers, Rudy and Remember the Titans. His hero is Ronald Reagan mainly because of his uncanny ability to work with the other side and move our country forward.