Wild Horse Inmate Program's First Birth
Randy Helm, Florence, AZ
The first ACI Wild Horse Inmate Program (WHIP) foal has a name! Thanks to all the staff who submitted some really great names. There were 207 entries sent in and after some deep discussion, the committee chose the name Justice sent in by Brian Radecki.
And as a bonus, after the name "Justice" was chosen, the 3 remaining top name choices are going to be given to horses in the program that need names. They are:
Doc (or D.O.C.) submitted by: Sgt Don Parker, East Unit; COII Gail Delio, Central Unit; Deborah Webster, Globe Unit; Jerry Statler, Globe Unit, Physical Plant
Bandit submitted by Sandra Walker, Globe Unit
Stir Crazy (for those who didn't know the movie was filmed here at Florence Complex!) submitted by COII Joseph O'Halloran, East Unit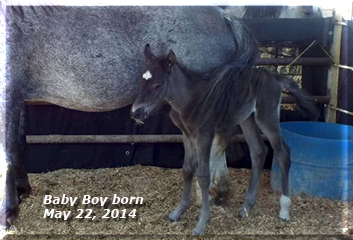 Justice will be visiting the ACI Central Office every other week where he can trim and fertilize the front lawn.
There will be updates about Justice in the newsletter so watch for them and follow his progress!! And thank you again for helping create a little piece of history here at Florence Complex!
Birth Announcement
We have a first at the Florence Complex! WHIP just added an extra member to the herd recently rounded up from Nevada. Meet our new baby foal. He was born last Thursday morning May 22, 2014. And momma and baby are doing really well!!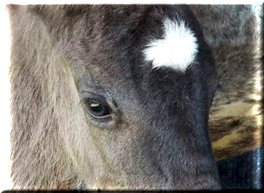 A couple weeks ago the six year old mare was placed in one of the round training pens and the area was prepared with straw and wood shavings for soft bedding and privacy fencing to help keep the mare calm. ACI staff and the inmates assigned to the program watched her carefully for signs of stress and progression of her labor. This included keeping an eye on the moon and any barometric pressure changes in the weather….an old wives tale, but if you ask anyone with livestock, they will say there's a little something to it! On Thursday morning, they arrived to discover a healthy looking little foal standing with mom in the pen.
The little guy has a star blaze on his forehead and one white sock on his left ankle. (mom has socks too.) He has started exploring a little but stays close to mom.
Wild Horse Program staff hope to make this little guy the WHIP Mascot.