Honors Awarded at Annual Meeting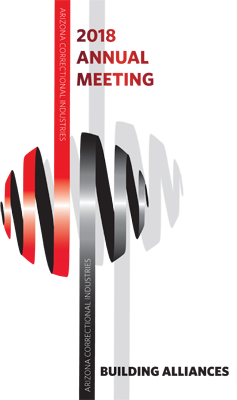 Arizona Correctional Industries management understands the important role that its dedicated staff and partners play in its continuing success. Each year, at its annual meeting awards are given to select programs and individuals in recognition of the outstanding achievements they made in the previous fiscal year.
The event featured:
Morning presentations by Mario Diaz, Operations Bureau Administrator, and Bernie Bronson, AMS Facilitator
A powerful Keynote address from Kevin McCarthy
An Interview with Division Director Karen Hellman and CEO Brian Radeki
Lunch catered by Nibblers
Interviews with three ACI area managers selected by staff
Interviews with 3 former inmates and their current managers
The Awards Ceremony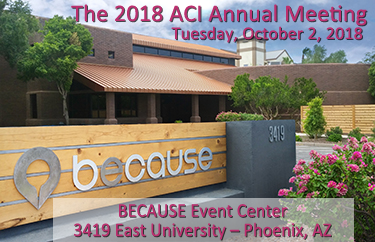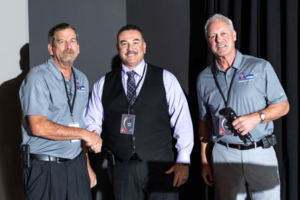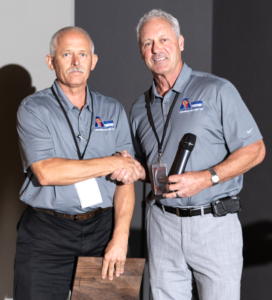 Two awards were presented to Mario Diaz for outstanding Labor Contracts to Arizona Structural Laminators and Erickson Construction. Later the plaques were presented to the Labor Contract Partners themselves.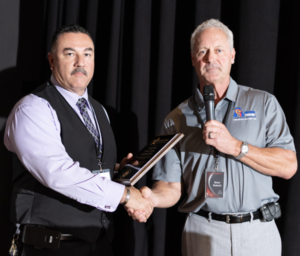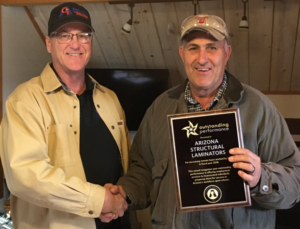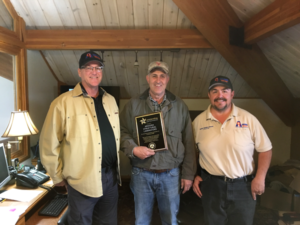 Customer Service Manager, Tom Brown (who also organized the Annual Meeting) explained how the process of selecting the ACI Employee of the Quarter and Employee of the Year changed in 2018. The new Employee Awards Committee meets each quarter to review the nominates submitted by ACI staff members. (see details below).
This year's Employee of the Year Award went to Mario Hernandez, IPS working with Keefe (ASPC-Tucson).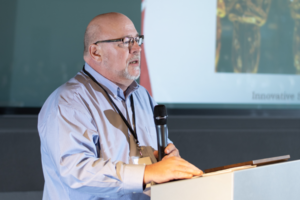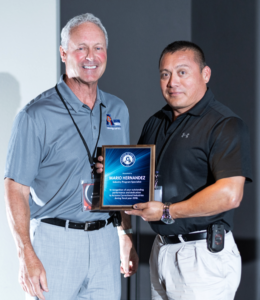 Recognizing ACI Staff Members
All ACI Staff can nominate any team member within or outside your work location/department from any location, any shop, any department. Feel free to nominate deserving staff for consideration at the next committee meeting.
Be sure to review the official ACI Standard Operating Procedures for the committee and the Nomination Form that you will need to submit to nominate a staff member. This form is electronically fillable but, you must sign prior to submission.
ACI staff members may submit their nomination to a committee member, the Committee Chair Person (Yancy Ramirez) or the ACI HR Office.
The FY2018 committee members were:
Committee Chairperson: Yancy Ramirez
Committee members (8):
Reynaldo Holguin, Bus Development [Regional Manager: Mike McCarville]
Travis Nelson, Bus Development [Regional Manager: Eric Cole]
Rene Valdez, Bus Development [Regional Manager: Bruce Shiflet]
Tom Brown - Sales/Customer Service Department [Sales Manager: Tom Allen]
Kim Keever, Business Office [CFO: Dale Beatty]
Richard Parham, Owned & Operated [Regional Manager: Al Wesley]
Alan Drury, Owned & Operated [Regional Manager: Gregg Hillebrand]
Randy Helm, Owned & Operated [Regional Manager: Bill Foster]