Earns ACI FY2019 Employee of the 2nd Quarter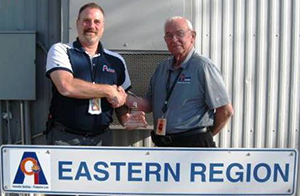 Please join ACI in congratulating Mark Brenner for being voted as the Employee of the 2nd Quarter.
Mr. Brenner was hired in December 2011 as a Correctional Industries Production Specialist (CIPS) and later promoted to Correctional Industries Production Supervisor.
Mr. Brenner was nominated for taking on the implementation of a new delivery project from the ACI Bakery goods to all customers statewide. Mark is also responsible for handling the entire ACI vehicle fleet. He handles repairs, maintenance and deliveries for all 22 ACI Shops.
Mr. Brenner ensured that his staff was prepared; he assigned a total of 4 of his staff for this new delivery project.
His efforts have not gone unnoticed!