Delivers Our Products with a Smile that Customers Genuinely Appreciate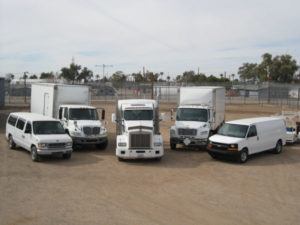 – Nov. 7, 2016; Phoenix, AZ – Brian Radecki, ACI CIO announced today that George Escobar from the ACI transportation Division in Florence has been named the ACI Employee of the Quarter.
George began his career with ACI as a driver in November, 2012 and has been an asset to our transportation division ever since.
George or otherwise known as "Cowboy" since he is never without his western straw hat has a can do attitude that is appreciated by ACI staff and our customers. He drives vehicles all over the State of Arizona and delivers our products with a smile that customers genuinely appreciate.
George can drive just about any vehicle in our transportation pool and has a great attention to detail while being the face of ACI on the road.
Please join me in congratulating George Escobar as the ACI employee of the first quarter.